Export
Messages on Export »
Platinum Member
175 Followers
of Sugar stocks (with a TCD of 79K) , however that doesnt mean that a regular dividend paying company such as Bannari Amman (with a cane TCD of 19 K tons and a superlative granite export business should move only ) move only by 15% . Valuations must catch up eventually.
about 17 min 11 sec ago
Gold Member
40 Followers
oh it cae during market hours..i din know..may b exports are down so it could b the reason..cpi wpi numbers tomorrow evening so markets vl react to that on thursday..keep an eye on that..and dvr i remember i got it at 195 3 months bak i think sold it at 202 levels i guess..its still hovering there
about 1 hr 7 min 40 sec ago
Platinum Member
208034 Followers
India & China see a dip in exports in February. Aberration or a sign of demand dip in developed economies?
about 1 hr 19 min 10 sec ago

Gold Member
4 Followers
Less import of oil is due to slowdown. No export increase in real terms.
about 1 hr 28 min 26 sec ago
based on latest 3 qtrs. earnings the full yr earning will be 20-22 rs now company management has changed, exports of auto motors shoot up when passenger vehicles sales revive across the globe. tgt 180 till march 2014. next fin yr target 500 rs atleast. - My target for Igarashi Motors is Rs 1000
about 1 hr 30 min 34 sec ago

Platinum Member
2553 Followers
the FIIs to look at India once again as destination for investment. However, lot more needed to be done on good governance, inflation and corruption - improving upon the manufacturing data, making export a much more thrust area than what it could really do. In the past 2-3 days, with strong rupee a kind
about 2 hrs 28 min 59 sec ago

New Member
0 Follower
ISMT has huge losses.Despatches low . Low exports. Interest burden high. Company is not paying salary monthly. It is delayed be one/two months...sell...sell target Rs.7/-. One should not buy the shares of loss making company. Management is fake and not serious about business.sell...selll.. R.P.Zanpure
about 2 hrs 51 min 9 sec ago
Platinum Member
208034 Followers
Do you expect onion exports to fall further?
about 3 hrs 5 min 1 sec ago
Platinum Member
253 Followers
Sesa Sterlite Ltd, India's biggest iron ore exporter until a ban halted its mines in Goa 18 months ago, plans to fire 40% of its workforce in the state to cope with spiraling costs and negligible business........
about 3 hrs 22 min 46 sec ago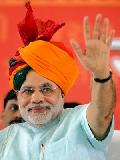 Platinum Member
378 Followers
Trade deficit narrowed at $8.13billion in February as against $9.92billion in January and $14.12 billionin a year-ago period. Importsdeclined 17% Y-o-Y (down 7.8%sequentially) to $33.81 billion while exports slipped 3.7% on yearlybasis (down 4% M-o-M) to $25.68billion. Trade deficit during April
about 3 hrs 39 min 59 sec ago
News across the web »
Mar 11, 2014 at 19:59 | Source:
VC Circle
Mar 11, 2014 at 18:01 | Source:
Wall Street Journal
Copyright © e-Eighteen.com Ltd. All rights reserved. Reproduction of news articles, photos, videos or any other content in whole or in part in any form or medium without express written permission of moneycontrol.com is prohibited.