Ekta Batra
Messages on Ekta Batra »

Platinum Member
45 Followers
What is the debt situation going to look like post the acquisition are the worrying factors for Aurobindo Pharma . Ekta Batra of CNBC-TV18 gives the details. Read more at: http://t.in.com/9Fht
12.24 PM Jan 20th

Gold Member
17 Followers
. 5 Multibagger Stock Ideas Because you don`t need more than 5 stock to make your lifetime wealth. 555stocks.in/ Ads by Google Tags Ashapura Minechem Ltd, Bank of India, RN Tayal, CBI, Chetan Shah, Money Matters Financial Services, bribery scam, Latha Venkatesh, Ekta Batra, loan restructuring
7.20 PM Dec 16th 2013
Post a message to Ekta Batra
3.35 PM Sep 30th 2013

Platinum Member
186 Followers
Kiri Ind expects 660 million euro revenues from DyStar Manish Kiri, MD of Kiri Dyes, in an interview with CNBC-TV18 s Reema Tendulkar and Ekta Batra, expects Dystar�s listing to take place in either middle or late of 2012 of calendar year. He said, "We are looking at around 10-15 PE multiple
7.48 PM Mar 12th 2013

Platinum Member
44 Followers
Ekta Batra....nice yaar
12.24 PM Dec 4th 2012

Platinum Member
44 Followers
Ekta Batra...wow!!
11.03 AM Dec 4th 2012

Silver Member
3 Followers
today at 11.55am ekta batra told stride done a deal with pfizer so its time to hold i think
12.28 PM Nov 29th 2012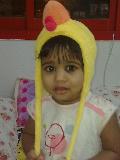 Platinum Member
195 Followers
. I think these six months have shown improvement. We will be turning positive from these six months," he adds. Below is the edited transcript of his interview with CNBC-TV18`s Latha Venkatesh and Ekta Batra. Q: Can you take us through how the first six months have been for the company? A: We
7.42 PM Sep 13th 2012
Platinum Member
208046 Followers
A closed door meeting on digitization is expected to be held between I&B Minister Ambika Soni and the industry representatives at 3 pm today, reports CNBC-TV18's Ekta Batra. The meet would also include the task force constituted by the government to ensure timely execution of digitization.
3.02 PM Jun 8th 2012

Silver Member
0 Follower
Lata Venkatesh is having a rub-off effect on her co-anchors. All of them talk too much forgetting that their job is to elicit comments/responses from experts. Look at that poor clueless girl, Ekta Batra. Only thing she is proud of is her ability to talk 18 to a dozen on subjects that she knows
11.13 AM Apr 19th 2012
Copyright © e-Eighteen.com Ltd. All rights reserved. Reproduction of news articles, photos, videos or any other content in whole or in part in any form or medium without express written permission of moneycontrol.com is prohibited.