Dena Bank
Messages on Dena Bank »

New Member
0 Follower
buy dena bank with tgt of 58 yesterday
4.36 PM Mar 11th
Dena bank fiscal year survey - My target for Dena Bank is Rs 58 for the short term with a stoploss of Rs 54
2.52 PM Mar 11th

Platinum Member
22 Followers
After allotting shares to Govt. at Rs.59, Dena Bank wanted to issue similar number of shares thru` QIP route but could find no takers. Now it is in talks with LIC to pick up these shares.
11.27 AM Mar 11th

Platinum Member
167 Followers
performing asset and provisions already made will be reversed which will result in big jump in their profits and bottom line in the last March quarter. It will be smart FIIs move to garner quality small PSU bank shares which are at a very discount to its earning capacity like UCO bank, Dena Bank, Syndicate
7.30 PM Mar 10th
Dena bank
12.00 PM Mar 10th
Platinum Member
9021 Followers
At 09:54 hrs Dena Bank has moved above its 50 day simple moving average today. More technicals.
10.00 AM Mar 10th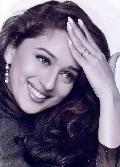 Platinum Member
671 Followers
Yes Beaten down PSU Banks seems to b gud bet nw , see Indian Bank , I recommended to Tradebees around Rs 88 ,2 weeks back Nw it touched Rs 108 , Similarly Union Bank , Dena Bank ,Bank of India , all are gud , even a small gud news in banking sector , can propel these stocks by 40-50% in a matter
8.53 PM Mar 8th

Platinum Member
40 Followers
kkmakesmoney ji: dividend is rs 500% ie 50 bucks.. but stock price is 6300 so Rs50/= on 6300 is .. 0.79% So that looks like a pretty good dividend yield.. ------------------- Dena Bank dividend yield: 8.39% Akzo Nobel dividend yield: 10.13% Corporation Bank: 7.91% here is a list of top
4.27 PM Mar 7th
Platinum Member
208046 Followers
Will you sell Dena Bank?
12.12 PM Mar 7th
Platinum Member
7714 Followers
At 15:14 hrs, Dena Bank was trading at Rs 54.25 up 2.36%, with a huge increase in its volume of shares traded. Till now over 273,445 shares were traded as compared to its 5-day average of 102,577 shares.
3.15 PM Mar 5th
News across the web »
Feb 27, 2014 at 08:07 | Source:
Calcutta Telegraph News
Feb 19, 2014 at 23:06 | Source:
The Hindu BusinessLine
Copyright © e-Eighteen.com Ltd. All rights reserved. Reproduction of news articles, photos, videos or any other content in whole or in part in any form or medium without express written permission of moneycontrol.com is prohibited.