Dena Bank
Messages on Dena Bank »
Can dena bank hitt 58.50 tmorrow?
3.30 PM Dec 11th

Silver Member
0 Follower
In your dreams!!! In the last 2 months he gave sell calls on Tata Steel and Dena Bank and both the stocks had a gd rally after those calls. Even the call on IOC was a flop show.
2.27 PM Dec 11th
Platinum Member
8770 Followers
At 11:55 hrs Dena Bank has formed a bullish bar reversal chart pattern today. A Bullish Bar Reversal occurs when today\'s low is lower than its previous day low and the current price / today\'s close is higher than its previous day close.
12.00 PM Dec 11th
What will be todays target for dena bank 54.45 again or 56.10 again lets see
11.18 AM Dec 11th

Platinum Member
55 Followers
If market starts correcting here are few stocks which you may short for good gains : Aurobindo Pharma, Tata Steel, Oriental Bank Of Commerce, L&T, DLF, Adani Enterprises & Yes Bank. If market starts recovery and Pull back you may go long in Karnataka Bank, LIC housing, IDFC, Tata Motors, Dena Bank
10.45 PM Dec 10th
good bank shars next years profit good divended good only by by&by - My target for Dena Bank is Rs 75 for the short term with a stoploss of Rs 56
7.41 PM Dec 10th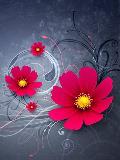 Platinum Member
12 Followers
Dena bank will become 120 -140 in March 2014......as overseas branch will add value to this share and rate will be 120-140 range from here
6.57 PM Dec 10th

Platinum Member
679 Followers
some tips---small bank..prefer dena bank..large bank ..prefer sbi and axis....foowear...prefer relaxo...steel sector..prefer tata steel...enjoy
9.18 PM Dec 9th
Platinum Member
192739 Followers
Source:Economic Times - NEW DELHI: State-owned Dena Bank plans to open its first overseas office in London by the end of this month.
4.17 PM Dec 9th
Btst dena bank target 59.50 61 sl 55.20
3.24 PM Dec 9th
News across the web »
Dec 09, 2013 at 09:02 | Source:
Economic Times
Dec 06, 2013 at 22:32 | Source:
The Hindu BusinessLine
Copyright © e-Eighteen.com Ltd. All rights reserved. Reproduction of news articles, photos, videos or any other content in whole or in part in any form or medium without express written permission of moneycontrol.com is prohibited.