Congress
Messages on Congress »
For short term it is possible, becuase there is always threat of congress in election becuase these congress man are big cheaters. Even no body know if they can cheat with voting machine.
11.50 PM Dec 6th
Congress man always give temproary solution and find the route to make black out of that. Baas yehi strategy hai en logo ki.
11.46 PM Dec 6th
What can u expect from congress man, they all give temporary solution. And tryi
11.44 PM Dec 6th
Platinum Member
38 Followers
election though. For bull-traders and investors, its a win-win situation until elections hence one of the safest times to buy in market is now. You can expect surprising positive moves by Congress which are long pending decision for the sake of economy. I bet on Infra and banking stocks, in order.
10.52 PM Dec 6th

Platinum Member
12 Followers
shivraj sing won for bjp in mp raman sing inchatisgargh congress won for bjp in delhi ghelot won for bjp in rjasthan where is modi wave tell me i complet sweep then modi effect can be agreed
10.42 PM Dec 6th
Platinum Member
523 Followers
BJP is the most likely winner in this election however hope none of the weak hearten people has carried over their position. Still see a gapup of atleast 100 points and In case If BJP outperforms Congress by 4-0 then 200 points gap up on Mon and SBIN opening above 1900.
10.14 PM Dec 6th

Platinum Member
386 Followers
Rajasthan is also a sure shot BJP win. Chattisgarh and Delhi is where some confusion. 3 states for BJP is also okay to markets. Just Congress should not win any state and markets will be cheerful. Because market is not bothered about states but 2014 general elections. Market wants to see Congress
9.08 PM Dec 6th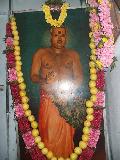 Platinum Member
2 Followers
yes becoz, even though it wins in four states. there will b close fight between the congress an dbjp. who knows as a surprise, congress may even win two
9.07 PM Dec 6th
Platinum Member
9220 Followers
containing anti congress vote.... BJP is an alternative party and so that it is winning..... But in other many states BJP is not that much stronger where congress needs to fight with local parties where anti congress vote goes to various regional parties in respective states,definitely not for MODI or BJP
8.52 PM Dec 6th

Platinum Member
32 Followers
Acha he sukri bhai Ajkal Khushi bhi mehangi ho gai he is congress ke under me
8.40 PM Dec 6th
News across the web »
Dec 06, 2013 at 22:32 | Source:
The Hindu BusinessLine
Dec 06, 2013 at 22:32 | Source:
The Hindu BusinessLine
Copyright © e-Eighteen.com Ltd. All rights reserved. Reproduction of news articles, photos, videos or any other content in whole or in part in any form or medium without express written permission of moneycontrol.com is prohibited.