Chandigarh
Messages on Chandigarh »

New Member
0 Follower
Hello sir, I want to invest near chandigarh. New mullanpur seems to be highly overpriced. please suggest alternatives nearby chandigarh.range 40 lacs
1.05 PM Dec 11th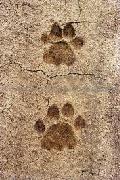 Platinum Member
99 Followers
Good Evening Dear Sharma jee , Really appreciate your gesture. I will send a PM well in advance before embarking upon my Chandigarh journey...... Take care Sir ! Kind Regards
7.08 PM Dec 10th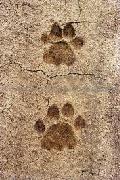 Platinum Member
99 Followers
Good morning Dear Sharma jee , Good to know you live in Himachal. I was in Chandigarh last Friday & Saturday.........visited Chandigarh Golf Club. I was not too far from your abode ! Next month , when I come to Chandigarh will make it a point to get your blessings ! Of course , if you permit
11.32 AM Dec 10th

New Member
0 Follower
then it has been growing over the years? Do the math yourself... Dont forget to check out the new property at Chennai the grand chola and the one at Chandigarh.. 24 carrat gold is what ITC is. ;)
4.18 PM Dec 9th
Source:Economic Times - CHANDIGARH: Much awaited 2-day Progressive Punjab Investors Summit will kick off in Mohali tomorrow to project the state as a key business destination with the state government expecting investment commitments of up to Rs 50,000 crore during the event. Corporate honchos
4.17 PM Dec 9th
Source:Economic Times - NEW DELHI: India`s leading GSM service provider Bharti Airtel is set to launch voice call facility on its 4G LTE network in Bengaluru. The company has been offering 4G data services in Pune, Kolkata, Chandigarh, Mohali, Panchkula and Bengaluru. Bharti Airtel through its
3.24 PM Dec 5th

Silver Member
0 Follower
Delhi is total urban area and comparison with another state is not fare. It can be compared with Chandigarh. What can be compared is the rate od development not the values persay.Post your reply here
10.13 PM Dec 3rd
. if value unlocking of completed commercial projects in chandigarh and kolkatta happen through direct sales or sale to investors, stock can easily reach target levels much earlier. economy expected to imrove thereby driving sales upwards in most of the projects. also most of the projects coming in revenue
1.03 PM Nov 29th
Source:Economic Times - CHANDIGARH: Majority of iron and steel units in northern India are running at below 50 per cent of their capacities primarily because of power shortage and spiralling input cost, a CII-Accenture report said today.
8.24 PM Nov 28th
Mr Amit gi apko maine chandigarh mai dekha hai.
3.08 PM Nov 27th
News across the web »
Dec 11, 2013 at 16:07 | Source:
Economic Times
Dec 11, 2013 at 07:52 | Source:
FirstPost
Copyright © e-Eighteen.com Ltd. All rights reserved. Reproduction of news articles, photos, videos or any other content in whole or in part in any form or medium without express written permission of moneycontrol.com is prohibited.