Bombay Stock Exchange
Messages on Bombay Stock Exchange »

Platinum Member
327 Followers
of Fedders Lloyd Corporation Limited and Lloyd Electric & Engineering Limited as its flagship companies and Perfect Radiators & Oil Coolers Private Limited and PSL Engineering Private Limited are the other key companies. We are listed on the National Stock Exchange and Bombay Stock Exchange in India, have
9.51 PM Jul 7th

Platinum Member
1106 Followers
. The Bombay Stock Exchange Sensex is hovering around 26,000 today (7 July), and an Economic Times roundtable of market mavens predicts that the index could head for 31,000 by March 2015 – that is, an upside of another 20 percent from here. Is this going to happen? Or are the markets over-optimistic on what
6.39 PM Jul 7th
Source:FirstPost - The stock markets have been having a ball for some months now, ever since they smelt a change in government, and especially after the installation of the Narendra Modi government with a clear BJP majority. The Bombay Stock Exchange Sensex is hovering around 26,000 today (7 July
5.15 PM Jul 7th

Platinum Member
1106 Followers
Sensex and Budget 2014-15: Why we can`t rule out a short-term fall The stock markets have been having a ball for some months now, ever since they smelt a change in government, and especially after the installation of the Narendra Modi government with a clear BJP majority. The Bombay Stock
3.19 PM Jul 7th
Source:FirstPost - The stock markets have been having a ball for some months now, ever since they smelt a change in government, and especially after the installation of the Narendra Modi government with a clear BJP majority. The Bombay Stock Exchange Sensex is hovering around 26,000 today (7 July
2.23 PM Jul 7th

Platinum Member
521 Followers
for the quarter ended March 31, the auditors said. Resurgere's management has denied all these charges made by the auditors. The shares of Resurgere, whose which last closed at 31 paise on the Bombay Stock Exchange have slumped by 96 per cent from their issue price of Rs 9, adjusted for bonus and split
12.22 PM Jul 5th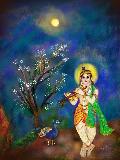 Silver Member
8 Followers
Bombay stock exchange server issue may be today seen less volume just 36495 shares traded today, tomorrow claris rocks. Buy tomorrow with target of 170 to 172
6.41 PM Jul 3rd
Platinum Member
12597 Followers
In a lackluster session of trade on Dalal street, Indian benchmarks took a breather after four straight sessions of glittering gains on Thursday, as network outage on Bombay Stock Exchange due to connectivity problems disrupted trading activity on that exchange for few hours added to the skepticism
4.05 PM Jul 3rd
Source:FirstPost - Mumbai: After a halt of over three hours due to a network outage, the Bombay Stock Exchange resumed share trading with another pre-open session on Thursday.Earlier in the day, the BSE suffered a glitch in the connectivity system due to a network outage, owing to which trading
3.15 PM Jul 3rd

Platinum Member
521 Followers
Bombay Stock Exchange resumed normal trading at 12.40pm after stopping trading at 9.30am due to network outage because of connectivity issues. The exchange said all the orders which were in the books when it stopped trading in the morning were cancelled.
2.29 PM Jul 3rd
News across the web »
Nov 14, 2014 at 03:51 | Source:
Calcutta Telegraph News
Nov 10, 2014 at 04:27 | Source:
Calcutta Telegraph News
Copyright © e-Eighteen.com Ltd. All rights reserved. Reproduction of news articles, photos, videos or any other content in whole or in part in any form or medium without express written permission of moneycontrol.com is prohibited.