Beta
Messages on Beta »

Gold Member
8 Followers
Hi, it was because on friday, the implied volatility was too high, so as the results were out, the IV cooled down, and so the inflated option prices also cooled down and only the writers gained, as usual. U see such a kind of scenario very often during results of Blue chip and high beta stocks...
about 17 min 24 sec ago
Platinum Member
89 Followers
For some one who is brave enough to trade in Yes Bank , RelCap is a kids play :) Banking stocks show more beta in the recent times. Have been avoiding banking stocks for some time now , too volatile for me and big triggers which could swing them wildly with big gap openings. Having said
about 59 min 45 sec ago
ur welcome sir ....just hold it sir its evident stock wont close below 400 its a no brainer as a big upside is coming from this price patience game my friend today its high beta day
about 1 hr 44 min 5 sec ago
Anandji, i today also put this query whether it is high beta after seeing your reply i was thinking on it and then i do get busy in other works. I usually have got scared of high beta you know it na. Chalo abhi maine le liya hain
about 1 hr 53 min 2 sec ago

Platinum Member
6 Followers
DLF is a surprise today, maybe due to it`s high beta it is able to sustain so far.. but for sure it`s crash to 110 levels is imminent in next 45 days time frame (end january). I`m heavily short on this counter a la Operator bro at various levels
about 3 hrs 14 min 40 sec ago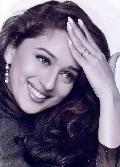 Platinum Member
409 Followers
This is a complex thing to understand ,Sintex n ashapura are high beta stocks but they also hv the benefit of gud news which gv thm chance of being re-rated ,so that momentum shud continue even in "not so exciting phase of the market" - same principle applies in case of JK Tyres bt gud news here
about 3 hrs 40 min 56 sec ago
Anandji, amongst the list that you gave me the other day, ajanta, lupin etc you also had mentioned jktyres, sintex and ashapura( this is high beta). Now i want to know only Ashapura is high beta or even JK Tyres and Sintex.
about 3 hrs 57 min 19 sec ago
Platinum Member
89 Followers
interesting pair....one from high beta banking and another a usually slow moving RIL....So you expect further profit booking ?
about 4 hrs 31 min 3 sec ago
Anandji the following was your view as on 26th november 2013 regarding my portfolio : "ok i hv seen it ,pls wait for around 4-6 weeks ,whn we see jump up in nifty by 300-400 points ,that time come out of all high beta finance ,realty n gold shares , n redeploy that money to performing stocks which
about 4 hrs 32 min 4 sec ago

Platinum Member
89 Followers
i think one should buy this stock for investment for mid to long term not for trading. this can double by lk sabha election. for trading high beta stock pvt sector bank and adani group shares are best
about 6 hrs 18 min 28 sec ago
News across the web »
Dec 09, 2013 at 14:17 | Source:
Economic Times
Dec 09, 2013 at 14:17 | Source:
Economic Times
Copyright © e-Eighteen.com Ltd. All rights reserved. Reproduction of news articles, photos, videos or any other content in whole or in part in any form or medium without express written permission of moneycontrol.com is prohibited.