Audi
Messages on Audi »
Source:NDTV Profit - New Delhi: German luxury car maker Mercedes Benz today said it will hike prices of its products across models by up to 10 per cent in India from next month. While the company did not specify the reason for the price increase, its rivals BMW and Audi
2.59 PM Dec 6th
Platinum Member
697 Followers
Source:FirstPost - New Delhi: German luxury car maker Mercedes Benz today said it will hike prices of its products across models by up to 10 percent in India from next month.While the company did not specify the reason for the price increase, its rivals BMW and Audi have already said they would
1.00 PM Dec 6th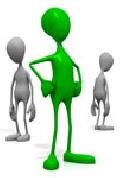 Platinum Member
26 Followers
how shifted to monday as today audi is not full wait and watch live movie on monday
9.01 PM Nov 28th
Source:The Hindu BusinessLine - German luxury car manufacturer Audi on Thursday said it will increase prices across its model range available in India effective January 1. The price hike would range from three to five per cent.
7.56 PM Nov 28th

Platinum Member
680 Followers
@dream aatma.. tumhaare SBI to increase ho gaya, 20 Lots of 1600 PE bhi doob gaye, audi 6 ka bumper bhi bacha ya nahi. Should i suggest any call on JPA to buy out bumper??
1.14 PM Nov 13th

Silver Member
1 Followers
Despite concerns raised over sustainability of JLR margins, they are still far superior compared to Mercedes, BMW or Audi.
1.21 PM Nov 12th

Silver Member
0 Follower
JLR margins at 17.8% are far superior compared to its peers like Audi, BMW and Mercedes.
10.56 AM Nov 11th
Platinum Member
38 Followers
Marani ji,I prefer my Audi a6 to Marutis any day,lol.
8.51 PM Nov 10th

Gold Member
9 Followers
markets are expected to do well in FY14 according to major investment bankers like jeferries, CLSA. JLR is still very small compared to Merc, BMW or Audi, also JLR is refreshing its old legendary portfolio and also introducing new blockbusters like LR evoque, upcoming baby jag which is expected to do wat
1.11 PM Nov 10th
Source:Economic Times - MUMBAI: Rising disposable income, wider dealership networks and attractive finance schemes are helping more Indians indulge their fancy for upscale marques. Over the last 3-4 years, sales of entry level models in this segment — BMW X1, 3 Series, Audi Q3, A4 and Mercedes Benz
4.35 PM Oct 28th
News across the web »
Dec 06, 2013 at 20:00 | Source:
NDTV Profit
Dec 06, 2013 at 15:57 | Source:
The Hindu BusinessLine
Copyright © e-Eighteen.com Ltd. All rights reserved. Reproduction of news articles, photos, videos or any other content in whole or in part in any form or medium without express written permission of moneycontrol.com is prohibited.