Agent
Messages on Agent »

Gold Member
1 Followers
India and IndiGo. Travel agents claimed that GoAir had entered the fray by offering seats at fares lower than those being offered by SpiceJet on some routes. Kapil Kaul, Chief Executive Officer, Centre for Asia Pacific Aviation, said SpiceJet's move was targeted at stimulating the market during lean
5.48 PM Dec 7th
Platinum Member
808 Followers
the activities of MFIs, including SKS, in the state. SKS had to write off Rs 1,120 crore in a phased manner till the quarter ended September 30, 2012 after the state government came out with stringent laws to regulate micro lending sector and coercive recovery practices by MFI agents in the wake of a spate
4.57 PM Dec 7th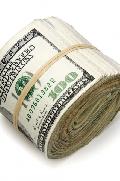 Gold Member
4 Followers
dadajay palani suvojit etc are promoters or it agents...pls check promoters stakes have less than 1% it will not see any further movement...it all depends on promoters not on our luck...all trapped...
12.53 PM Dec 7th
Thats I had been saying since last 2 days...wills smith n tommy lee jone i.e. Agent j and k from men in black used flash of neutralizer on us traders to erase the fear of qe tapering pulling us mkt down after good news of growt data !
11.53 PM Dec 6th

Platinum Member
8 Followers
May be Bernanke has sent some of his agents here with buttloads of cash, so they play both ways and always make money both ways, only fools like me have to wait for opportunity :)
9.55 PM Dec 6th

Platinum Member
147 Followers
and stinking odored guys who are actually good for nothing but can do good gali galoch and are perfect for the agent or middle man`s job.India is a country of dallas and agents who want to suck the blood out of both sides they are dealing with and such guys are found in plenty on every gali and nukkar.
6.53 PM Dec 5th

Platinum Member
147 Followers
Bro,its a pity in our country.ppl spend 20 years and money on good education to start earning at 25-26 years of age with 15-20k job and pay taxes to govt. Class 10 drop outs become property dealers,agents and middlemen to loot whatever is left in our pockets.Thats the reason of inflation and asset
10.58 PM Dec 4th
Growth.....balticdry index...men.in black.agent j and k`s neutralizer to delete qe tapering fear.memory in minds of ys invester tonight......
1.29 PM Dec 4th
Men in Black, Agent J and Agent K will use Neutralizer At dowjones media to erase the memory of walstreet financial Geornalists tv reporter n traders to forget QE tapering fear! Tonight!!
11.42 AM Dec 4th

Gold Member
4 Followers
This debate would be appropriate between Sharma and either whole trade merchants or ruling politicians` agents. Either common man or farmers are inappropriate persons.
10.41 PM Dec 3rd
News across the web »
Dec 08, 2013 at 15:47 | Source:
The Hindu BusinessLine
Dec 08, 2013 at 12:00 | Source:
Wall Street Journal
Copyright © e-Eighteen.com Ltd. All rights reserved. Reproduction of news articles, photos, videos or any other content in whole or in part in any form or medium without express written permission of moneycontrol.com is prohibited.