Tcs And Hcl
Messages on Tcs And Hcl »
I agree with Sudarshan Sukhani that market is overbought & its overbought levels are seen high in TCS, Infy, HCL Tech, Sun Pharma, Dr.Reddys, Lupin, ITC. SO if one removes these stocks from the portfolio or market what you get is cheaply available valuations of banks, metals, Realty, Power, Oil
1.36 PM Dec 10th
The great sell stock for next 4 years are TCS, Infy, HCL Tech, Sun Pharma, Dr reddy`s, Lupin & all those overvalued IT & Pharma companies.
10.04 AM Dec 9th
Actually, stocks like TCS, Infy, HCL tech, Tata motors, Sun Pharma, Lupin, Zee have been seeing run up due to elections from last 6 months, So Whatever happens in elections, these stocks will see huge withdrawals.
10.39 AM Dec 3rd

Platinum Member
31 Followers
anyone interested in pair trade, can opt for these 2:- Long HDFC Ltd & Short ICICI Long TCS & short HCL Tech. Disc:- I have not yet created any pair. Will create by 3 PM today after seeing the price movement.
10.26 AM Dec 3rd
Yes, market not overvalued leaving some large cap overvalued stocks like TCS, Infy, HCL tech, tata motors, Sun Pharma. Looking at metals, Realty, power whichs aw some bounce from last 2-3 months are still way below life time highs & trading at huge discounts.
12.03 PM Nov 22nd
Well said. In addition, when JP Morgan gave sell call on FMCG, I knew they were looking to buy cheap. ITC infotech has been there since long time and its not so easy to take away TCS, Infosys, HCL, Wipro clients. Rapid expasion will do nothing in short term.
2.55 PM Nov 18th
Platinum Member
185 Followers
In IT we can go for TCS and HCL tech after correction
2.24 PM Nov 18th

Platinum Member
435 Followers
One notice that all IT cos gone down after results b it Infy,TCS,HCL,Wipro but TMech remaines exception bcs its EPC is still too low compared to peers eventhough it is best growth in entire sector.That is Y when going to holidays till 24th I expect TMech to reach atleast 1900 when I return with my
3.45 PM Nov 11th

Platinum Member
187 Followers
and probably by coming friday we may see TCS close to 2180-2200...Technicals, Fundamentals are with TCS...Now that markets have corrected 200 points from 6350 and chances are only a few stocks could turn the market from absurd fall from here and to keep the index in check and from this perspective TCS and HCL
7.14 PM Nov 10th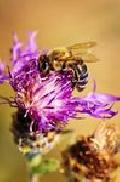 Platinum Member
10 Followers
TM may see further momentum tomorrow. Results of TCS, Cognizant, HCL etc have been good. TM will not lag behind.
9.47 PM Nov 6th
Copyright © e-Eighteen.com Ltd. All rights reserved. Reproduction of news articles, photos, videos or any other content in whole or in part in any form or medium without express written permission of moneycontrol.com is prohibited.