Credit Policy
Messages on Credit Policy »

Platinum Member
314 Followers
SBI Chart indocating bearish view may target for next 30 days before credit policy are 1635 exit SBI on each rise
10.00 AM Nov 27th

Platinum Member
27 Followers
5 state election result will out buy 10 December if no clear mandate the Nifty will sink by 300-400 point,Credit policy may impact nifty another 100 point if not favorable,US FED meeting December is vary crucial for QE-3 tappering and lastly irremediable FIIS may withdraw their investment any time
11.16 PM Nov 25th

Platinum Member
22 Followers
Buying above 6050 level is vary risky as after state election and credit policy Nifty once again see 5500 level easily
11.10 PM Nov 25th

Platinum Member
86 Followers
, in the last two days after the credit policy, was surprising me with no follow-up buying. Today, we have seen all of PSU banks participate and that is a positive sign," said Mitesh Thacker, Technical Analyst, miteshthacker.
12.26 PM Nov 1st
Platinum Member
197225 Followers
Bank shares surge on credit policy. Will you invest in a banking sector equity scheme?
12.13 PM Oct 30th

Platinum Member
314 Followers
Tomoorrow again punj on 26 level credit policy impact may be seen tomorrow
11.25 PM Oct 29th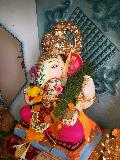 Platinum Member
23198 Followers
Credit Policy Review on 29-10-2013 Market expects 25 BPS CRR hike which looks factored In Nifty which may find support within 6000- 6100 Range. Not likelly to fall below 6000. Banking stocks are under pressure so is with Reality stocks... MSF - Marginal Standing facility which is 9 % now may left
11.13 PM Oct 29th
Platinum Member
145 Followers
SHRI SUBBA RAO WAS ALSO WELCOMED BY THE INVESTORS BUT AFTER HIS EVERY CREDIT POLICY INVESTORS HAD LOST HUGE HARD MONEY .BE CAUTIOUS....
10.25 PM Oct 29th
Platinum Member
697 Followers
Source:FirstPost - So Reserve Bank of India Governor, Raghuram Rajan, didn`t surprise anyone with his credit policy announcements today. Everyone was expecting the policy rate to be hiked and that is what he did. Now there will be endless debate on whether this will affect growth and whether
10.00 PM Oct 29th

Platinum Member
114 Followers
good.. rbi credit policy gave an edge to nifty and in the wind whole market got some good green.. good, cipla TARGET HIT, sun Pharma TARGET hit, Ceat TARGET HIT.. other 3 SL hit but, if didn`t fly out of sight.. good to see fireworks before diwali.. done let`s meet up tomorrow morning.. have
3.25 PM Oct 29th
News across the web »
Nov 30, 2013 at 06:12 | Source:
Economic Times
Nov 28, 2013 at 23:37 | Source:
The Hindu BusinessLine
Copyright © e-Eighteen.com Ltd. All rights reserved. Reproduction of news articles, photos, videos or any other content in whole or in part in any form or medium without express written permission of moneycontrol.com is prohibited.