Aluminum
Messages on Aluminum »

New Member
11 Followers
, lead, and zinc supply-demand balances are already in deficit," the bank said, adding that nickel and aluminum are headed in that direction. Morgan Stanley also raised its average price estimates for aluminum by 7 percent to $1,830 a ton in 2014 and 6 percent to $1,913 in 2015, while the bank increased
11.24 AM Jul 8th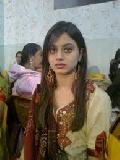 Platinum Member
313 Followers
aluminum atop loss for sellers 116 for buyers 114
5.08 PM Jul 7th

Platinum Member
119 Followers
when at least 63 new turbines, worth $1.3 million apiece and each capable of lighting several thousand homes when the wind blows, could not be put into service because thieves had stolen their copper power cables and aluminum service ladders for sale as scrap. Regards Mahesh
7.13 PM Jul 6th

New Member
6 Followers
MCX - ALUMINUM BUY CALL MADE A HIGH OF 115.10, ALREADY DID OUR FIRST TGT OF 114.70
2.11 PM Jul 3rd
Platinum Member
515 Followers
. This spells "Good Tidings" for Rain, as Almost "All Aluminum Majors" are Important Clients of the Company, and Strong Continued Uptick in Demand will be Forthcoming for Rain, with very Positive Traction for Topline/Bottomline Going Ahead. Rain Commodities is Seeing "Gradual Compressed Systematic Accumulations
10.13 AM Jul 2nd
Platinum Member
515 Followers
Dear Smaartraider, Currently Varied Consolidations/Takeovers/New Capacities are Going On Stream, Coupled with Varied Positive Regulatory Frameworks for the Sector, and Gradual Uptick in Aluminum Prices/Improving Prospects for the Sector. Full Effects of these Will result in Expansion of Topline
10.27 AM Jun 30th

Platinum Member
45 Followers
of copper and aluminum may have been used several times over to back loans. Using commodities as loans has increased as the Chinese government seeks to tighten credit. "It's not new news, but it's more official because China's regulator … has basically come up with this comment. But if we roll back
2.47 PM Jun 27th

New Member
197 Followers
Brokeramit aluminum tgt 113 hit call closed
12.39 PM Jun 26th

New Member
197 Followers
@/~ brokeramit update copper buy gvn 418 tgt 422done(4000/profit perlot) aluminum buy gvn 111.85 tgt 113 done(6500profit per lot ) nickel buy gvn 1096 tgt 1116 done(5000 profit per lot) all buy call closed call closed
12.25 PM Jun 26th

Gold Member
47 Followers
Hi Amit.. I did many trades in aluminum and crude..
10.07 PM Jun 16th
News across the web »
Aug 19, 2014 at 14:47 | Source:
Bloomberg
Aug 10, 2014 at 20:22 | Source:
Assocham
Copyright © e-Eighteen.com Ltd. All rights reserved. Reproduction of news articles, photos, videos or any other content in whole or in part in any form or medium without express written permission of moneycontrol.com is prohibited.