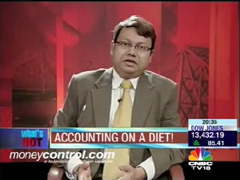 Sebi has allowed companies to publish financial statements in an abridged format. This may help comp...

Play Video
Stocks
Business
Other Videos

OUR WINNING PICKS
DID YOU INVEST?
OUR

PACKAGES
Super Combo

Powerful mix of both trader and investor packs with timely expert advice.
Technical

Designed especially for traders looking to tap the profit opportunities of volatile markets.
Fundamental

For all investors looking to unearth stocks that are poised to move.