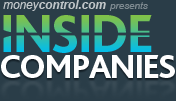 GCPL Q4 cons net up 36% YoY, sees good growth in FY13
Nachiket Kelkar
Moneycontrol.com
FMCG firm Godrej Consumer Products reported a 36% year-on-year rise in fourth quarter consolidated net profit at Rs 193 crore, helped by strong sales and acquisitions, and expects the momentum to continue in fiscal 2013.
Adi Godrej, the company's chairman said consumer confidence remained strong and he expects continued good growth in the current fiscal year.
Contrary to the market chatter that rural growth is slowing down, Godrej said sales remained strong in urban as well as rural areas.
"I don't think rural growth has slowed down yet. Agricultural output remains good, rural economy is doing very well; we see our rural sales growing very smartly...In our case, both our urban growth and rural growth is very strong," he said.
Godrej Consumer's net sales for the three-month period were up 31% from a year ago to Rs 1,323 crore. The company also crossed USD 1 billion revenue for fiscal 2012.
In its international operations, sales were up 49% to Rs 518 crore, while domestic sales rose 21% to Rs 807 crore.
Rural areas now account for 40-45% of the company's total domestic sales, CFO P Ganesh said.
Godrej Consumer's sales in the soaps category (personal wash) rose 30% year-on-year, with 17% volume growth. Household insecticide sales were up 28% and hair care segment saw 13% growth in Jan-March quarter.
Its EBITDA margin was at 18.9% in the fourth quarter, up 150 bps year-on-year.
"On all operating parameters, the business has done extremely well. While the macroeconomic environment continues to be challenging, I believe our strong performance is a reflection of the robustness of our business model, a great team and our ability to efficiently manage risks and challenges. I continue to be very confident of the opportunities for GCPL both in India and overseas," Godrej said.
Godrej Consumer's raw material costs in the fourth quarter were up 50% year-on-year to Rs 637.6 crore. Advertising and publicity spends were up 46% to Rs 109.60 crore.
Company officials say prices of crude oil and linked derivatives and vegetable oils still remain high in the international market and price hike is always an option to offset some of the cost pressures.
Last fiscal, Godrej Consumer had raised soap prices by 10-12%, while insecticide and hair coour prices were upped by around 5%.
The company had a net debt of Rs 1,200 crore as of March 31, with a debt-equity ratio of 0.4:1.
Godrej said the company will continue to raise capital via internal accruals and debt in the future to fund earlier as well as any new acquisitions.
It will continue to pursue a prudent but aggressive growth strategy through a blend of organic and inorganic initiatives with focus strongly on emerging markets, he said.
Godrej Consumer is planning to raise Rs 50 crore via 18-month bonds, CFO Ganesh said. Yes Bank is the sole arranger of the issue.
The company had acquired a 60% stake in Chile-based hair colour and cosmetics company Cosmetica Nacional. Godrej had also acquired 51% stake in pan-African hair care company Darling Group Holdings in 2011, with plans to buy the rest in phases.
Godrej Consumer Products shares hit a 52-week high of Rs 543.70 on NSE on Monday. The stock finally closed at Rs 539.10, up 2.3%.
Other Companies on:
Know about his style of work, vision that he holds for the future, mission that drives him to achieve excellence and examples that he wants to set for the GenX
Vision without action is a dream. Action without vision is simply passing the time. Action with Vision is making a positive difference. Find out how these companies are making a positive difference with their efforts, initiatives and actions.
Catch CEO in Spotlight off- guard as we throw a volley of questions and get some spur of the moment replies. He will not be given any time to thinků