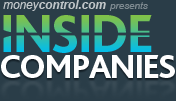 Short Bank of Baroda: Sukhani
Sudarshan Sukhani of s2analytics.com is of the view that one can short Bank of Baroda.
Sukhani told CNBC-TV18, "Bank of Baroda has horrible chart. This is the difference between Bata where we had a three day correction and that also very narrow and Bank of Baroda which is making a visible and clear distribution pattern lasting over two months. So itís doing nothing and that distribution pattern yesterday suggested that there is an eminent breakdown. Whether it happens today, tomorrow but the trade is Bank of Baroda is that we can expect a breakdown to occur anytime, so we want to be short in it."
He further added, "CESC is not exactly in a bear market and the patterns are also not as bearish as Bank of Barodaís are. But the stock after a rally literally failed to cross Rs 300. Itís come down back and now the sense is that a small upswing in CESC was probably a bear flag. If this is so then we are looking at a sustained downtrend."
"So my sense is that we should go and sell it and either we will get a very big move or we will get a small move, but we should get a move on the downside. Traders should be alert if the stock price stops falling then they should take profits also."

Other Companies on:
Know about his style of work, vision that he holds for the future, mission that drives him to achieve excellence and examples that he wants to set for the GenX
Vision without action is a dream. Action without vision is simply passing the time. Action with Vision is making a positive difference. Find out how these companies are making a positive difference with their efforts, initiatives and actions.
Catch CEO in Spotlight off- guard as we throw a volley of questions and get some spur of the moment replies. He will not be given any time to thinkÖ