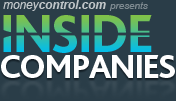 IndusInd Bank plans to open 650 branches by March, 2014
Management Style and Insights:
IndusInd Bank strongly believes in branch model. It has set a target to open at least 650 branches by March, 2014. However, the bank aims to generate Rs 1.7 revenue for every one rupee spent on account of operating expenses. The bank is also getting encouraging response after hiking its savings deposits rate.
IndusInd Bank is a classic case of management change scripting a turnaround in fortunes. It was December 31, 2008 when the bank's market capitalization stood at Rs 1,337 crore (Sensex at 9,647 points) and Romesh Sobti, the MD & CEO of the bank, had assumed charge at the helm. This was followed by a series of management level recruits in the next two months.
Today the bank's market cap stands at around Rs 11,400 crore, an eight-fold jump since 2008 and the broader index is trading above 15,000 points. Unlike the past, the private sector lender now commands respect among market participants.
For full interview of Mr Romesh Sobti, MD of IndusInd Bank with Mr Saikat Das of Moneycontrol, Click here
Other Companies on:
Know about his style of work, vision that he holds for the future, mission that drives him to achieve excellence and examples that he wants to set for the GenX
Vision without action is a dream. Action without vision is simply passing the time. Action with Vision is making a positive difference. Find out how these companies are making a positive difference with their efforts, initiatives and actions.
Catch CEO in Spotlight off- guard as we throw a volley of questions and get some spur of the moment replies. He will not be given any time to think…