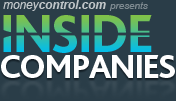 Looking at South East Asia, Middle East for buyouts:Thermax
Vision
Thermax has recently acquired European boiler maker Danstoker for Rs 187 crore. This could well be the first of a series of small to mid-sized acquisitions that the company plans to make going forward. "Acquiring global companies will enable Thermax to enhance its product portfolio and extend it to untapped markets," MS Unnikrishnan asserts by further adding that the company is looking at South East Asia, Middle East and South America for buyouts.
Capex
The capital goods maker has a capital outlay of Rs 500 crore to be spent over two years—mainly to enhance capacity and upgrade technology. "Despite the current economic downturn, we are not going to make any changes in our capital expansion program because what you invest today as capacity building is going to come into play 24 months down the line," he adds.
Other Companies on:
Know about his style of work, vision that he holds for the future, mission that drives him to achieve excellence and examples that he wants to set for the GenX
Vision without action is a dream. Action without vision is simply passing the time. Action with Vision is making a positive difference. Find out how these companies are making a positive difference with their efforts, initiatives and actions.
Catch CEO in Spotlight off- guard as we throw a volley of questions and get some spur of the moment replies. He will not be given any time to think…