Show »
If your pockets are full of money, the world is full of experiences and precious things to be acquired in your lifetime. Presenting Money Money Money – a show that shines the light on all four aspects of money – earning, saving, investing and spending – and how you can align them with your dreams. Get ready to make the most of your money and life, with CNBC-TV18.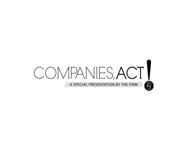 Time :
Sat 10:00 pm, Sun 6:30 pm, 11:00 pm
Companies, Act!
The best minds in business, finance, law and accounting come together to bring an in-depth analysis of what the new Companies Act means for corporate India and its stakeholders. From incorporation to capital raising, governance, board management, accounting and audit, M&A, litigation and bankruptcy – we cover every aspect of the impact on India Inc.
The show sees Senthil Chengalvarayan in conversation with business leaders, policy makers and entrepreneurs and brings together opinions on issues and policies that impact the economy. It has a wide array of business content ranging from leadership, economy and finance to international business & entrepreneurship. The Forbes India Show reveals what drives the business leaders and what it takes to stay ahead of the curve.
The Firm on CNBC-TV18 is the benchmark in covering the latest in corporate law, governance, taxation and auditing. With India leading the emerging markets promise and as Indian corporates make global moves and investment flows deepen, shareholder protection strategies, merger & acquisition tactics and taxation issues will be critical to success. Hosted by Menaka Doshi, The Firm will be the one-stop destination to know this space.
CNBC-TV18 presents the eighth season of Investor Camp – an initiative designed to help investors capitalize on market opportunities. Hear our experts talk about the risks and the returns in various types of schemes. Join us with Udayan Mukherjee, as the most powerful names in the industry answer all your stock queries.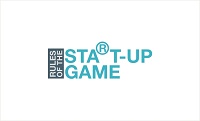 Rules Of The Start Up Game
Young entrepreneurs meet lawyers, consultants, VCs & successful entrepreneurs to understand how to navigate the scary new world of corporate structures, government registrations, employee & vendor contracts, term sheets and shareholder agreements. We look at the many legal choices that entrepreneurs have to make to get their business off-the-ground.
For decades, women have been negotiating their way in the workplace, from breaking stereotypes, to striving for equal opportunities, empowerment and leadership roles. How can companies create more sustainable environments to help women grow? Find out on CNBC-TV18's brand new show, What Women Really Want.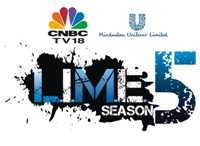 Lessons in Marketing Excellence
L.I.M.E Season 5 - a Marketing and Business challenge across 12 premier Business schools in India. L.I.M.E was launched in 2010 and in just two seasons it has become one of the most prestigious competitions on the business school circuit. The objective of this inter B-school challenge is to provide students with an exciting opportunity to work on live projects across various sectors identified by Unilever and CNBC-TV18.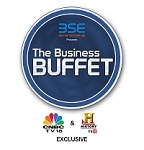 The Business Buffet
A CNBC-TV18 and HISTORY TV18 Exclusive. A Ground Breaking Television Series profiling the lives of some of the Greatest Business Leaders. The series brings forth never-seen-before aspects of their lives highlighting their great success and failures.
Global growth is crumbling, commodities like gold and oil coming apart and investors grappling with where they should be putting their money next? The fortunes of the Indian market depend solely on what foreign investors will do this year. We speak to the BIGGEST European investors into India, all running billions of dollars in our market and get their views on the global economy, India and where they will be putting their money next.
13.30 PM
MID CAP RADAR LIVE NOW
As the name suggests, this is a show that focuses exclusively on Mid Cap Stocks. Executed through a diverse format – from viewer feedback to studio discussions with experts and analysts, Mid Cap Radar...


Subscribe to
India Business Update

LIVE NOW
COMING UP
Catch all the action in markets & business FIRST