Show »
If your pockets are full of money, the world is full of experiences and precious things to be acquired in your lifetime. Presenting Money Money Money – a show that shines the light on all four aspects of money – earning, saving, investing and spending – and how you can align them with your dreams. Get ready to make the most of your money and life, with CNBC-TV18.
The best minds in business, finance, law and accounting come together to bring an in-depth analysis of what the new Companies Act means for corporate India and its stakeholders. From incorporation to capital raising, governance, board management, accounting and audit, M&A, litigation and bankruptcy – we cover every aspect of the impact on India Inc.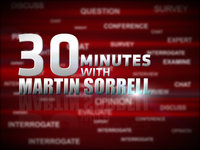 30 Minutes with Martin Sorrell
30 Minutes with Martin Sorrell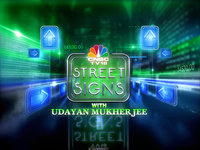 Street Signs with Udayan Mukherjee
Street Signs with Udayan Mukherjee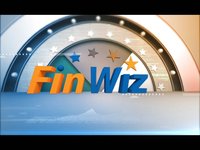 NSE Fun Whiz
NSE Fun Whiz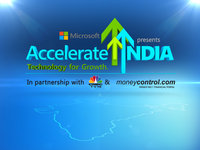 Accelerate India Technology for Growth
Accelerate India Technology for Growth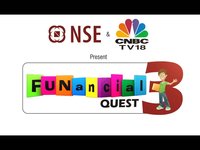 NSE Funancial Quest
The NSE & CNBC-TV18 FUNancial Quest is a pioneering initiative to create awareness on financial education to the young generation. It aims to educate school children on the basics of finance and investments, giving the next generation a head start on financial empowerment. The FUNancial Quest invites participation from the best schools in the country, travels to 15 cities in India to gauge the financial understanding of children from eighth & ninth grade. Anchor - Lloyd Saldana
The show sees Senthil Chengalvarayan in conversation with business leaders, policy makers and entrepreneurs and brings together opinions on issues and policies that impact the economy. It has a wide array of business content ranging from leadership, economy and finance to international business & entrepreneurship. The Forbes India Show reveals what drives the business leaders and what it takes to stay ahead of the curve.
The Firm is India's only show that covers corporate law, M&A, regulatory, governance, tax and audit matters. Launched in 2008, The Firm has offered incisive analysis on several key legal & regulatory changes. Hosted by Menaka Doshi, The Firm is a one-stop destination to understand the domestic and global legal environment for India Inc.
India's economy is well poised to empower every investor, as the focus on reviving economic growth gains new momentum. What can the markets expect from a resurgent economy? How can investors gain with the upswing? Investor Camp, hosted by Udayan Mukherjee along with an eminent panel of investment experts gives you the insights and perspectives on personal finance and investment trends. The most attractive opportunity for a smart investor is here.
Young entrepreneurs meet lawyers, consultants, VCs & successful entrepreneurs to understand how to navigate the forbidding, new world of corporate structures, government registrations, employee & vendor contracts, term sheets and shareholder agreements. This guide to starting – up examines the many legal choices that entrepreneurs have to make to get their business off-the-ground.
For decades, women have been negotiating their way in the workplace, from breaking stereotypes, to striving for equal opportunities, empowerment and leadership roles. How can companies create more sustainable environments to help women grow? Find out on CNBC-TV18's show on women in the workplace - What Women Really Want.
Lessons in Marketing Excellence
L.I.M.E. is India's most keenly contested B-school challenge. In association with HUL, L.I.M.E. was Launched by the Storyboard team in 2010 and every year, 12 top B-schools in India (IMA, IIMB, IIMC, IIML, IIM I, IIMK, FMS, XLRI, ISB, SP Jain, NITIE and JBIMS) take part in a marketing case-study competition for management students. It gives the students a platform that offers them to work on real-life and live business challenges as well as gives companies to interact with India's brightest MBA's. Over the years, LIME has become one of the most prestigious and hard-fought competitions amongst India's top Business Schools to find India's brightest and best young marketers
A CNBC-TV18 and HISTORY TV18 Exclusive. A Ground Breaking Television Series profiling the lives of some of the Greatest Business Leaders. The series brought forth never-seen-before aspects of their lives, highlighting their great successes and failures.
Global growth is crumbling, commodities like gold and oil coming apart and investors grappling with where they should be putting their money next? The fortunes of the Indian market depend solely on what foreign investors will do this year. We speak to the BIGGEST European investors into India, all running billions of dollars in our market and get their views on the global economy, India and where they will be putting their money next.
4.30 AM
ASIA SQUAWK BOX LIVE NOW
Bernie Lo and Susan Li co-anchor Squawk Box from CNBC's Hong Kong studio. Squawk Box, the marquee brand in business news, is where enlightening and engaging conversations about the top stories of ...


Subscribe to
India Business Update

LIVE NOW
COMING UP
Catch all the action in markets & business FIRST