Show »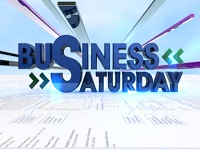 Time :
Sat 9 am & 12 noon
Business Saturday
Business Saturday is a weekend news package that will keep you up-to-date with the latest in the world of business.
Overdrive on CNBC-TV18 brings to you a brand of auto experience, a border-less, seamless world, which is the one pit stop shop for anything and everything on wheels. Spanning online, print, on ground and television, CNBC-TV18's Overdrive caters the need of everyone - from the first time auto buyer to the passionate auto enthusiast.
One of India's most acclaimed shows on entrepreneurship and the spirit of enterprise, Young Turks focuses on today's young achievers, who are poised to become tomorrow's leaders. Hosted by Shereen Bhan, Young Turks on CNBC-TV18 unravels the past experiences and challenges faced by young entrepreneurs and their vision for the future.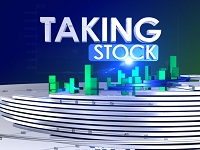 Time :
Sat 10 am & Sun 10:30 am
Taking Stock
Every weekend CNBC-TV18 will be in conversation with Sudarshan Sukhani, SP Tulsian & Ambareesh Baliga to look at the week gone. We will dissect the market news and key stock movements of the week gone by and discuss market trends, possible blockbuster stocks, trading ideas and brokerage views for the coming week. Taking Stock will be hosted by Sonia Shenoy.
Hosted by Latha Venkatesh, Indianomics gives viewers an insight into the latest in the Indian economy. From decoding global cues to analyzing the macro-economic trends, from deciphering nuanced changes to reading through the big numbers, Indianomics on CNBC-TV18 showcases expert opinions from veteran economists and business leaders.
Storyboard is a business-like, current, edgy, entertaining and informative show, addressing all those who want to understand the role of A&M in business. It aims to be the curator of everything a marketer ought to know, at a time when the business of brands is rapidly changing. There will be an increased focus on online and digital marketing activities.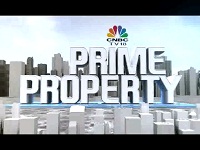 Time :
Sat 8 pm, Sun 7 pm
Prime Property
Prime Property is a weekly real estate show for a pan India audience. A high pedigree show featuring big interviews, realty trends, launch of the week, deal of the week, a price-o-meter tracking property prices pan India, holiday homes., viewer calls and big projects. The show will feature interviews with big realty giants like DLF, Unitech and Lodha Developers to start with. We'll also talk to experts like Cushman & Wakefield and CBRE about the realty trends and price-o-meter.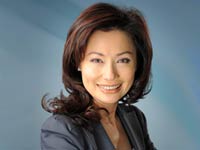 Time :
Sat 3:30 & 6:30am, Sun 1:30, 2:30 & 5:30am and Mon 1:00am
Managing Asia
"Managing Asia" is the Asia Pacific region's ground-breaking interview programme featuring CEOs, entrepreneurs and other business leaders at the top of their fields. The award-winning show features anchor Christine Tan as she discusses with these individuals on location what makes them tick, how they reach their lofty goals and what it means to be a business leader in the new global economy.

Time :
Sat 4:00 am, Sun 12:30, 2:00 & 3:30am and Mon 12 & 1:30am
The Suze Orman Show
Covering today's hottest financial topics, "The Suze Orman Show" helps people make the connection between self worth and net worth. In a format that's fast-paced, down-to-earth and entertaining, Suze Orman candidly tells her audience the truth about money so viewers can change the course of their financial destiny -- to have more and be more. They will also gain Orman's insight on how to protect themselves financially, resulting in personal empowerment that's exemplified in their ban
5.30 AM
ASIA SQUAWK BOX LIVE NOW
Anchored by Martin Soong, Lisa Oake, and Bernie Lo, the new "Squawk Box" continues to be the jumpstart on the business day for the corporate and financial communities. CNBC's signature show is bett...


Subscribe to
India Business Update
LIVE NOW
COMING UP
Catch all the action in markets & business FIRST