Show »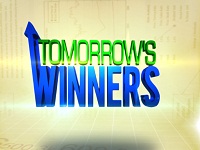 Tomorrow's Winners
Tomorrow's Winners is a show that will offer the best stock picks, trading strategies and ideas to gear viewers for the next day's trading session. It will be hosted by Udayan Mukherjee and Sonia Shenoy.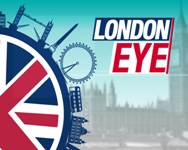 Time :
Mon - Thu 10:30 pm
London Eye
Global growth is crumbling, commodities like gold and oil coming apart and investors grappling with where they should be putting their money next? The fortunes of the Indian market depend solely on what foreign investors will do this year. We speak to the BIGGEST European investors into India, all running billions of dollars in our market and get their views on the global economy, India and where they will be putting their money next.
Hosted by Udayan Mukherjee and Mitali Mukherjee, Bazaar is the benchmark market opening show in the country. Widely acclaimed and winner of leading industry awards, Bazaar sets the tone for the trading day for millions of Indian investors.
How does an Australian flood hurt steel companies in India? Why should an Arab spring cool down the Sensex EPS? Knowing the events behind the stock price movements helps you to stay ahead of the curve rather than follow the herd. Hosted by Latha Venkatesh, every weekday, only on CNBC-TV18.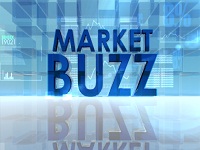 Time :
Weekdays 4:30 pm & 6:30 pm
Market Buzz
Hosted by Sonia Shenoy and Ekta Batra, Market Buzz will focus on F&Os, the day's top trades and all the action from the Indian equity markets.
India's benchmark primetime business & current affairs show, India Business Hour on CNBC-TV18 leads from the front in decoding the top stories of the day, showcasing the biggest names and giving a holistic perspective on the Indian business environment. Hosted by Shereen Bhan and Elan Dutta, catch India Business Hour on CNBC-TV18.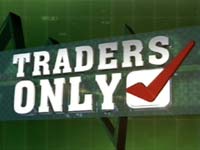 Traders Only
For some people, markets are all about trading. Fastest finger first wins. For these winners, comes CNBC-TV18's new offering TRADERS ONLY. Packed with short- term profit making ideas from India's best trading experts, so that you can make money, everyday.
The show focuses on analyzing the day's trends, expectations and perspectives. A daily dose to ensure the Indian investors are ready for the next day.
Markets Today with Udayan Mukherjee
Hosted by the iconic Udayan Mukherjee, Markets Today gives a daily wrap up of the Indian stock market action to give you the edge for your investing decisions.
In times where you are bombarded by news all day, accessing credible in-depth analysis of the most important news could turn into a daunting task. CNBC-TV18 brings you What's Hot, a show that analyses 3 stories that made the biggest impact during the day. Join Shereen Bhan & Nayantara Rai as they discuss the day's top 3 stories to give you views and analysis that keeps you ahead.
Hosted by Menaka Doshi, it gives the viewer a comprehensive look at the day's global market action, the newsmakers' view on the day's big stories, as well as a quick update on the top political stories and events of national importance. After the comprehensive market coverage, Your World logs in to quiz the day's newsmakers.
Business Lunch on CNBC-TV18 covers the market moving corporate, market and political news. With story highlights, comments & reactions, Business Lunch is the ideal show to be in sync with the news of the day.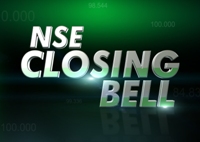 NSE Closing Bell
To find out the real reasons behind the day's developments and to get the scoop on what's in store for you tomorrow, Closing Bell, is the show that kicks off when the markets shut shop.
Equip yourself with all the decision-making tools and information as Power Breakfast analyses and forecasts trends going into the business day and the markets. Dealing room calls and voices from market experts give you that extra-edge just to help you make a profitable decision. On Power Breakfast on CNBC-TV18, our reporters put all newsbreaks into context and de-jargonize crucial information for your use.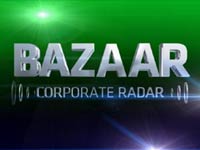 Bazaar Corporate Radar
Anchored by Udayan Mukherjee & Mitali Mukherjee, this show is your window into the minds of top CEOs, Boardrooms, global economists, fund managers and sector analysts.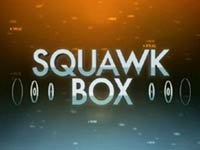 US Squawk Box
Squawk Box" is the ultimate "pre-market" morning news and talk program, where the biggest names in business and politics bring their most important stories. Anchored by CNBC's Joe Kernen and Becky Quick, the team is now joined by co-host Andrew Ross Sorkin. "Squawk"'s unique sense of street smarts and wit, mix business news with an unscripted and fast-paced exchange of banter.
As the name suggests, this is a show that focuses exclusively on Mid Cap Stocks. Executed through a diverse format – from viewer feedback to studio discussions with experts and analysts, Mid Cap Radar is the ultimate resource to hunt for value and spot the long term winners in the markets.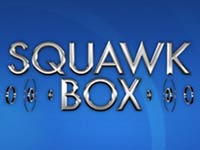 Asia Squawk Box
Anchored by Martin Soong, Lisa Oake, and Bernie Lo, the new "Squawk Box" continues to be the jumpstart on the business day for the corporate and financial communities. CNBC's signature show is better than ever, providing viewers with the edge to stay ahead: breaking news, connecting with newsmakers and chasing the hottest stories, as well as the ones that aren't hot... yet.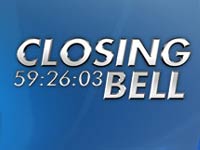 Time :
Tue- Sat 1:30am & 6:00am
US Closing Bell
CNBC's Closing Bell guides viewers through the most important hour of the trading day. Anchored by Maria Bartiromo and Bill Griffeth at CNBC's Global Headquarters, Closing Bell takes a close-up look at how the markets are moving, what's driving them and how investors are reacting. Features include in-depth interviews with top analysts, money managers and CEOs who join Maria to provide an inside perspective on breaking news stories that are impacting the markets.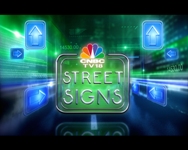 Street Signs
Street Signs covers the top stories of the day, live from CNBC's global headquarters, offering detailed analysis of everything from mergers and acquisitions to trends in online advertising.
2.00 AM
US CLOSING BELL LIVE NOW
CNBC's Closing Bell guides viewers through the most important hour of the trading day. Anchored by Maria Bartiromo and Bill Griffeth at CNBC's Global Headquarters, Closing Bell takes a close-up look...


Subscribe to
India Business Update
Latest On CNBC-TV18
LIVE NOW
COMING UP
Catch all the action in markets & business FIRST