Succession Planning
Dalmias
Dalmias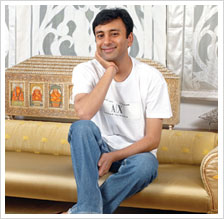 The Family Council
The Dalmias, however, run their family business in a different way. They have a clear cut division of responsibilities for each family member involved in the business. Jai Dayal Dalmia was at the helm of affairs till 1948. After his death, his six sons parted ways to run their own ventures, with Jai Hari Dalmia and Yadu Hari Dalmia taking over the reins of Dalmia Cement.
Now, brothers Puneet Dalmia and Gautam Dalmia—the third generation of the family— hold the position of Managing Director and Joint Managing Director of the Dalmia Cement respectively. "My father and uncle are involved in determining the strategic direction of the company, the capital structure, debt equity ratio and also the culture of the family business. My brother has been involved in the company for the last 14 years, and I've been involved for the last 10," says Puneet.
Puneet initially worked in the family business from 1997 to 1999 and then moved out to start Jobsahead.com, which was sold to Monster.com in 2004. That year, Puneet and his family realized that while the businesses were very profi table, they were not leaders in the segments they operated in. The model wasn't translating into growth and they felt a need for bringing professionals in. They appointed CEOs to run each of the businesses and corporate office heads were appointed for corporate and commercial affairs, fi nance, projects and human resources.
Disdvantages of Family Businesses:
Managing succession and growth; splitting of business; bringing in professionals

Huge societal and peer pressure for growth

Lack of corporate governance

Leadership transition risks

Confl icting visions and strategies

Slowness in adapting or responding to emerging business challenges

Limited transparency in matters like ownership, control and related party transactions
With a fresh outlook towards business, Puneet believes one must have processes in place to address the inherent problems of family businesses—without that, there could be disaster. The Dalmia's have a family council that consists of Puneet, his father Yadu Hari, his uncle Jai Hari and cousin Gautam. This council provides strategic direction to the company. All operating decisions are not referred to that council; instead, a formal document enlists ten decision categories and 30 decision types that must be referred to the council. Decisions like board nominations, compensations, investment and capital structure are examples of matters that the family council takes up. The group also has a governing owners' council that includes the four Dalmias and two other advisors. Says Puneet, "The role of this body is to act as an advisor to the family council on any issue where we need wisdom and another point of view."
Modi's Mantra
Another Indian group that went through a rough patch during succession was the Modi group. Founded by Gujar Mal Modi in 1932, the group began to wither away into multiple factions and companies after his death, primarily due to the bitter infi ghting between his sons. Sudden death meant that Gujar Mal had not written a will for his empire, and it was left to his sons to battle it out.
Role of Family Members
Giving strategic direction; providing resources; setting goals and targets; acting like the glue holding the company together
"Family problems do not surface within a day; they emerge over a span of 20-30 years. In Indian families, we tend to lack this vision; we put in place a family constitution where it's the duty of every founder to ensure good family governance, succession, dissolution, and entry into the family governance,"