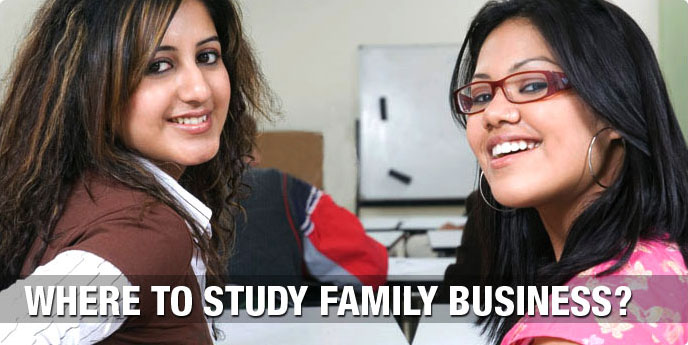 Home
Where to study family business?
Where to study family business?

SP Jain
SPJIMR pioneered the Family Managed Business Programme for young family business managers, which is now in its 12th Year.
The Family Managed Business (FMB) programme has a custom designed architecture reflecting the central theme of preparing the participant for leadership of his/her family business. The architecture adopted focuses on the objectives and pedagogy for fulfilling the theme.

Entrepreneurship Development of India
Globalization and liberalization of Indian economy along with integration of world markets have opened up horizons of prosperity and growth for business. The fast pace of changes has brought out the need to innovate newer ways of establishing and managing business.

IIM B
The last ten years have brought exciting changes in the business landscape of the country. The recent economic reforms and government policy changes have ushered in a new era for business enterprises in the country.

Welingkar Institute of Management
The Indian and world economy are dominated by family owned businesses, which generate most of the economic output and wealth of a nation.

NIRMA
This is a two year full-time, residential programme in management education. A programme aims to develop future owners-managers and equip them with modern management knowledge and skills, family business management techniques and an entrepreneurship approach.

NMIMS
Family owned businesses have played a crucial role in the economy of most countries. Much of the retail trade, the small scale industry, and the service sector are run by family businesses.
"AN AMERICAN MIGHT THINK IN TERMS OF SAVING FOR THEIR OWN RETIREMENT; BUT AN ASIAN WILL THINK OF SAVING FOR THEIR FAMILY, FOR MULTIPLE GENERATIONS IN THE FUTURE."